Back to top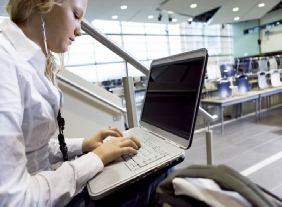 History Interactive Quick Links


GCSE/KEY STAGE 3 HISTORY
THE FIRST WORLD WAR INTERACTIVE
Why did Britain and her Allies defeat Germany?
[43 PowerPoint Slides and 21 page Work Booklet]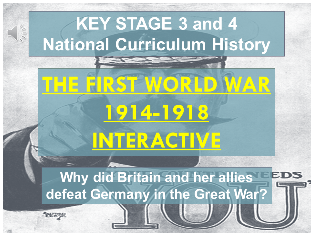 The First World War
GCSE History Content
The areas covered are:-
Britain and the Home Front
Recruiting, DORA, Conscription

Rationing, Propaganda and Support for the war
The Western Front
Stalemate, Trench Warfare, Trench conditions and New weapons

Haig and the Battle of the Somme
War in the air
War at Sea
War in the Middle East and Africa
Gallipoli 1915

War in the desert and Colonel T E Lawrence

End of the war and the defeat of Germany and her allies
Key skills, source analysis and essay writing


The First World War Interactive
Other materials
45 Word documents include:-
British Empire
British Trench
Christmas Truce 1914
Colonel T E Lawrence
Conscientious Objectors
Daily trench duties
Defeat of the Central Powers
End of module evaluation form WWI
Fighter Aces 1914-1918
Homework 1 and 2 [Differentiated]
Ludendorff offensive
Mark scheme
Major battles on the Western Front
Opposition to the war
Patrolling No Man's Land
Problems with recruitment
Role of the airplane.doc
Sample answer
The Battle of Jutland 1916
The effects of rationing
The Lusitania
Trench Construction
Who was General Douglas Haig?
Why did Russia do so badly in the First World War?
Why did the USA declare war in April 1917?
Writing Frame
Why Gallipoli failed
Women employed in industry
Work booklet
[Differentiated]
HTML Files
Self Marking Tests 1 - 2


The First World War Interactive
Excite and challenge pupils with this interactive Power Point Presentation. It can be used as a personalised independent learning module which enables pupils to cover GCSE content on the First World War using the differentiated work booklet but can also be used as a revision resource or a teaching resource via a data projector or interactive whiteboard. It has been designed to give pupils the opportunity to learn and make progress in a different way.
The material is presented in an attractive and lively manner with text, images, audio, internet links, advanced materials to stretch and challenge, keywords and interactive maps in order to keep pupils challenged and engaged.
Each section has clear pupil-centred learning outcomes stating what they will learn and be able to do. They can monitor their understanding and progress through the embedded interim self-marking tests, homework tasks, end of module test and the extended writing task. There are sample answers and mark schemes.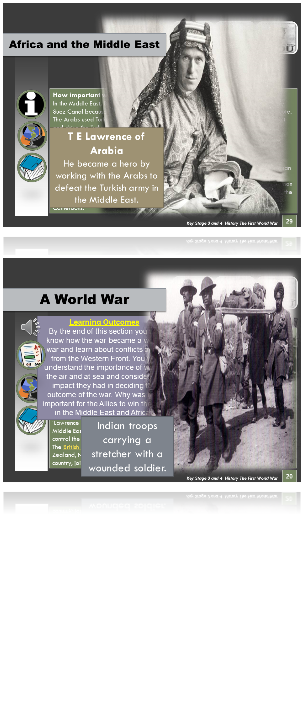 The First World War Interactive
What is included?
43 PowerPoint Slides
21 page Work Booklet
45 supporting Word documents
2 Self-Marking Tests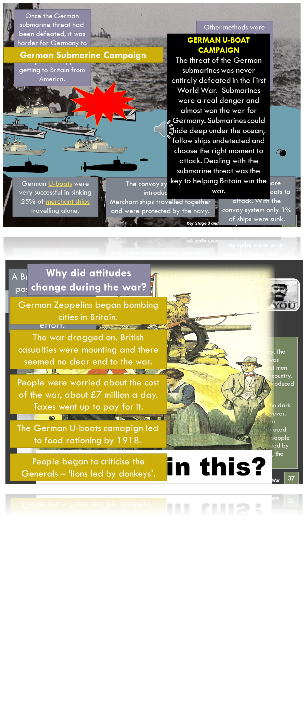 Preview
What teachers are saying about History Interactive Resources
Find out more about using History Interactive
History Interactive for
GCSE Exam success
Resources for all exam boards
OCR AQA EDEXCEL
WJEC SQA
Use History Interactive for:-
EXAM REVISION
INDEPENDENT LEARNING
RESEARCH
WHOLE CLASS PRESENTATIONS
CONTROLLED ASSESSMENT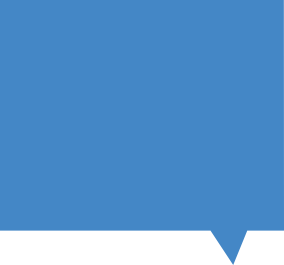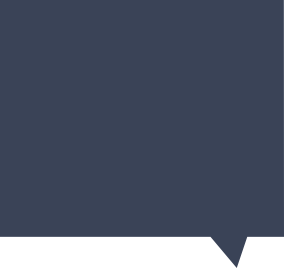 "Great resources that I would fully recommend. We found the GCSE modules extremely useful for teaching and revision. The resources were relevant to our specification. The source evaluation questions, prompt sheets, mark schemes are excellent, providing opportunities for peer-assessment"
Jean Fowkes, Head of History, Wales High School, Sheffield.
All of our resources include full institution site license.