Back to top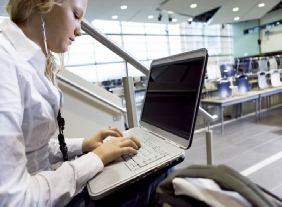 History Interactive Quick Links


GCSE HISTORY
MEDICINE 400-1700 INTERACTIVE
How much progress had been made in medicine?
[40 PowerPoint Slides and 17 page Work Booklet]


Medicine 400-1700 Interactive
GCSE History Content
The areas covered are:-
The Middle Ages
Collapse of the Roman Empire

Impact of Christianity and Islam on medicine

Reasons for the acceptance of Galen's ideas

Continuance of supernatural beliefs and treatments

Developments in surgery

Living conditions and health and hygiene

The Black Death
The Medical Renaissance
Rebirth of Greek ideas of careful observation of nature

Vesalius and anatomy

Pare and developments in surgery

Harvey and developments in physiology
Key skills, cartoon analysis and essay writing


Medicine 400-1700 Interactive


Other materials
36 Word documents include:-
Arabic doctors
Circulation of the blood
Consequences of the Black Death
Death of Charles II
Doctors in the Middle Ages
End of unit evaluation form Medicine
Factors influencing progress in medicine
Factors that hindered progress in medicine
Homework tasks 1 and 2 [Differentiated]
Importance of individual in the Renaissance
Islamic surgery
Medical schools
Medicine work booklet [Differentiated]
Monasteries in the Middle Ages
Pare's surgical tools
The Four Humours
The Scientific Method
The University of Padua
Who treated you in the Middle Ages
Women in medicine
Works of Vesalius
HTML files
Self-Marking Tests 1 and 2


Medicine 400-1700 Interactive
Excite and challenge pupils with this interactive Power Point Presentation. It can be used as a personalised independent learning module which enables pupils to cover GCSE content on Medicine 400-1700 using the differentiated work booklet but can also be used as a revision resource or a teaching resource via a data projector or interactive whiteboard. It has been designed to give pupils the opportunity to learn and make progress in a different way.
The material is presented in an attractive and lively manner with text, images, audio, internet links, advanced materials to stretch and challenge, keywords and interactive maps in order to keep pupils challenged and engaged.
Each section has clear pupil-centred learning outcomes stating what they will learn and be able to do. They can monitor their understanding and progress through the embedded interim self-marking tests, homework tasks, end of module test and the extended writing task. There are sample answers and mark schemes.


Medicine 400-1700 Interactive
What is included?
40 PowerPoint Slides
17 page Work Booklet
36 supporting Word documents
2 Self-Marking Tests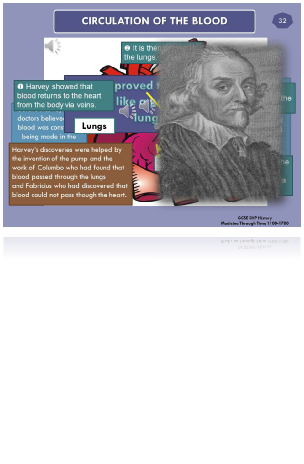 Preview

History Interactive for
GCSE Exam success
Resources for all exam boards
OCR AQA EDEXCEL
WJEC SQA
Use History Interactive for:-
EXAM REVISION
INDEPENDENT LEARNING
RESEARCH
WHOLE CLASS PRESENTATIONS
CONTROLLED ASSESSMENT



All of our resources include full institution site license.



Find out more about using History Interactive